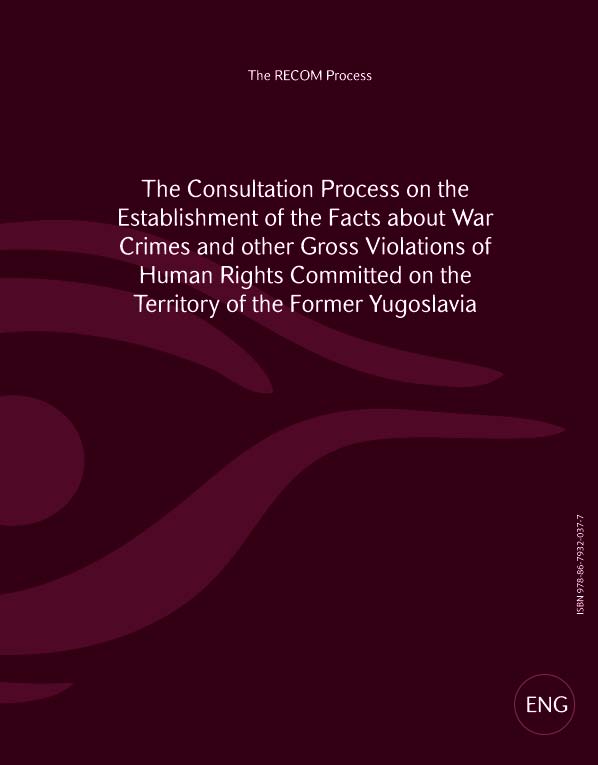 The Consultation Process: May 2006 – February 2011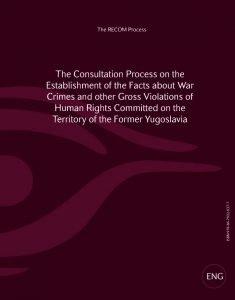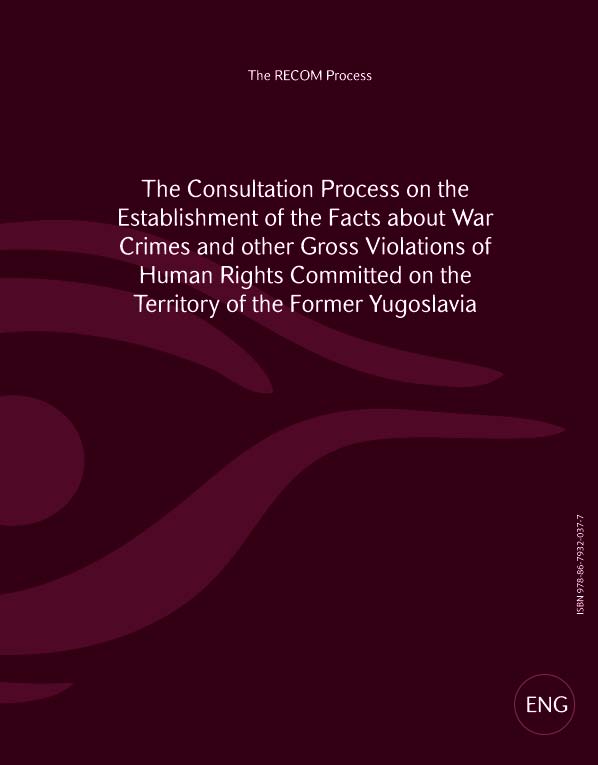 This publication contains suggestions, opinions and recommendations of the participants in the Consultation process of establishing the facts about war crimes and other serious human rights violations committed in the former Yugoslavia, organized by the Coalition for RECOM, as well as reports on the process, and the RECOM Draft Statute.
The publication covers the period from May 2006 to February 2011.
In the Macedonian and Slovenian languages the publication contains only reports/analyses of the consultation process and the RECOM Draft Statute.
The Consultation Process-report-May 2006-February 2011.