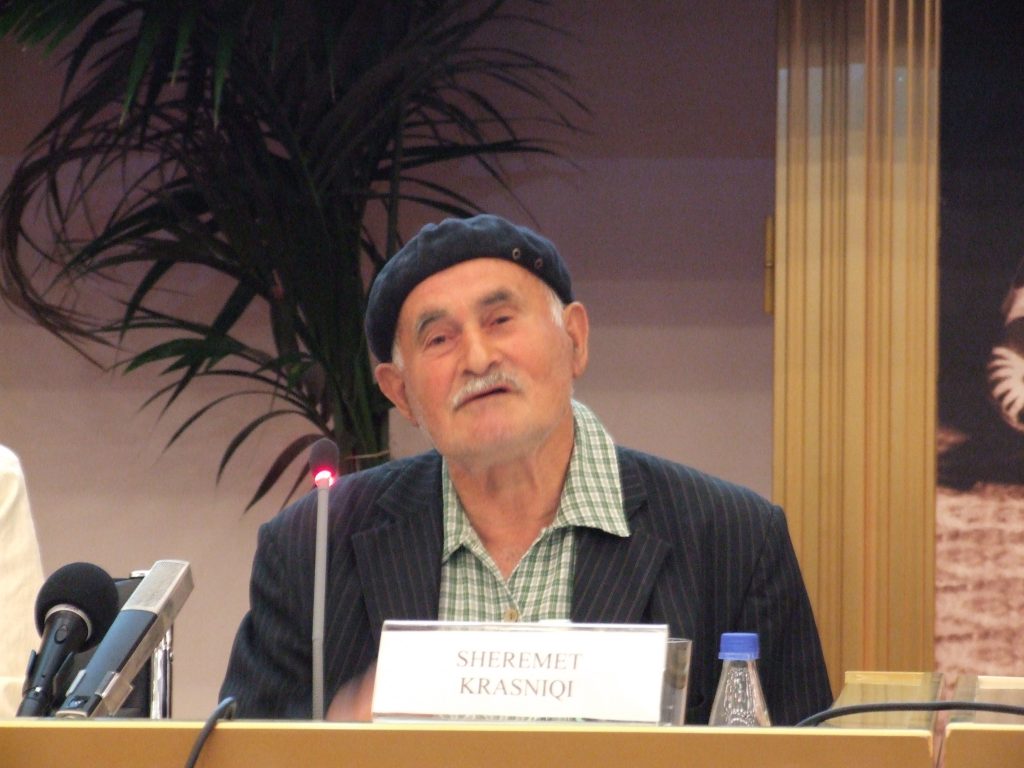 DSCF2596
30.05.2009.
Sheremet Kraniqi
Sheremet Krasniqi is from the village Vojnik. He testified about the events in the village of Izbica, where he happened to be while trying to flee, together with the inhabitants of his village, the shelling on March 28, 1999. Mass crime in Izbica, in which more than a hundred people were killed, is one of the most serious crimes against the civilian population during the war in Kosovo.
Sheremet Krasniqi testified of the mass crime in Izbica at the Fifth Regional Forum for Transitional Justice, held in Budva on May 29-30, 2009.
Sheremet Krasniqi's testimony (Serbian translation)
Video recording of this testimony is available in Albanian and Serbian language.