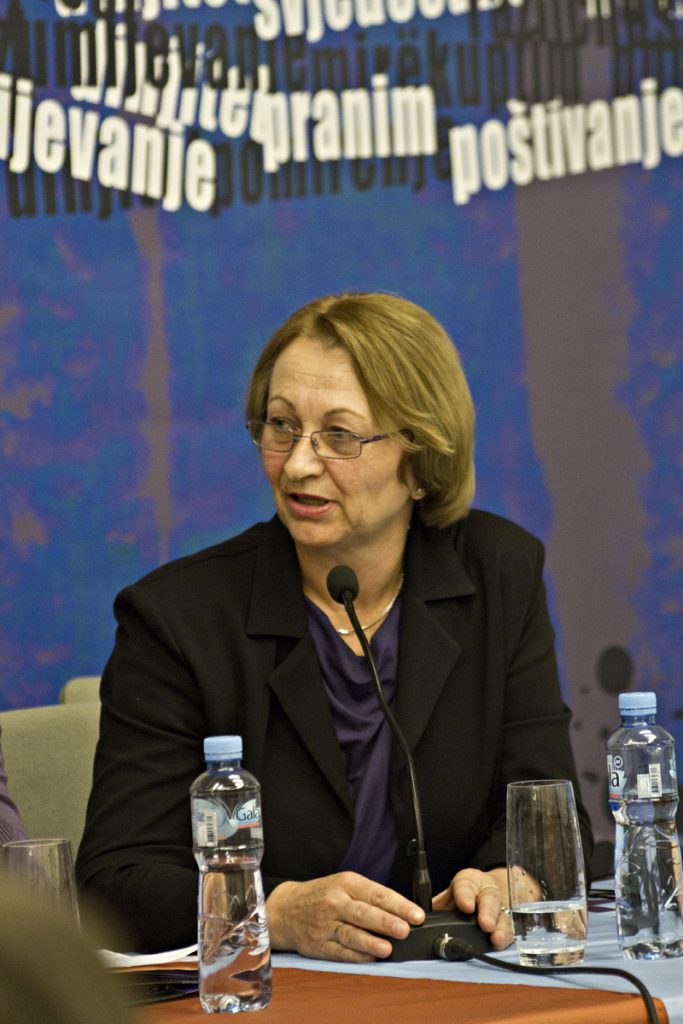 IMG_8866
15.11.2014.
Nada Bodiroga
Nada Bodiroga was born in Slavsko Polje, Croatia. Her parents, Danica and Teodor Samardzija, stayed behind in the village after the Operation Storm of the Croatian forces on August 4, 1995. She is till waiting for the results of the analysis of the remains found on the doorstep of her parents' torched house.
"The answer was – I heard every word: 'the remains found are not of human, but animal origin.' Again, I had a shock. I don't even remember how I got out of the police building. I still cannot sleep. I just do not know anymore whom to turn to, whom to ask, whom to believe. I ask only one thing – to inform me in writing whether the analysis of the exhumed remains has been conducted and of what nature they are. I will go on. I won't give up. I want the truth. I have the right to know the truth."
Nada testified about her experience at the Tenth Forum for Transitional Justice, held in Belgrade in November 2014. Having heard her story, journalist Boris Pavelic prepared Nada Bodiroga's testimony for the Croatian Novi list.
This testimony is available in BCS languages: