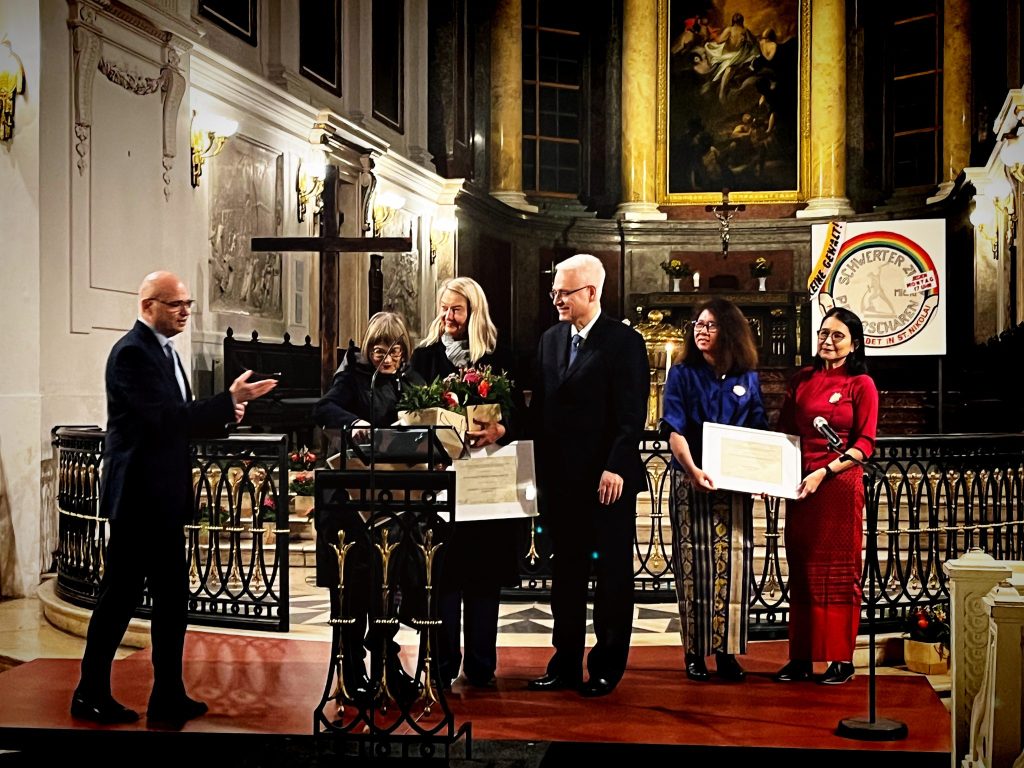 MicrosoftTeams-image (57)
Ivo Josipović, former President of the Republic of Croatia (2010–2015), received the prestigious Hanno R. Ellenbogen Citizenship Award for 2021, presented by the Prague Society for International Cooperation, in Leipzig. Past recipients include Vladimir Ashkenazy, Madeleine Albright, Václav Havel, Romania's King Michael I, the Dalai Lama, and Columbian President Andrés Pastrana. In the explanation for the bestowal of the Award, it was stated that Josipović was being honoured for his work as President of Croatia, his peace initiative for post-war reconciliation in the region of the former Yugoslavia, and his struggle against corruption, as well as for his compositions.
A particularity of this award is that the recipients forward the prize of EUR 10,000 to those civic organizations or young activists (secondary recipients), who, in their opinion, have made special contributions to the development of civic society. Ivo Josipović nominated  Documenta – Center for Dealing with the Past and the Humanitarian Law Center as the secondary recipients of the Award, for their work on documenting the fates of the victims of war and advocating the initiative for reconciliation within and between the post-Yugoslav countries.
The Award was presented on 15 November 2022, at a ceremony in Leipzig, held after a gathering and prayer for peace at  St. Nicholas Church.
All the awards for the 2019–2022 period were conferred at this ceremony since they had not been presented to the recipients owing to the pandemic. The recipients were: the scientist Ivan Havel (posthumously) and the philosopher Ivan Chvatík (2019), former foreign ministers Hans-Dietrich Genscher (posthumously) and Markus Meckel (2020), and the Burmese dissident Ma Thida.
In a concert befitting the occasion, pianist Katarina Krpan performed three pieces composed by Ivo Josipović.