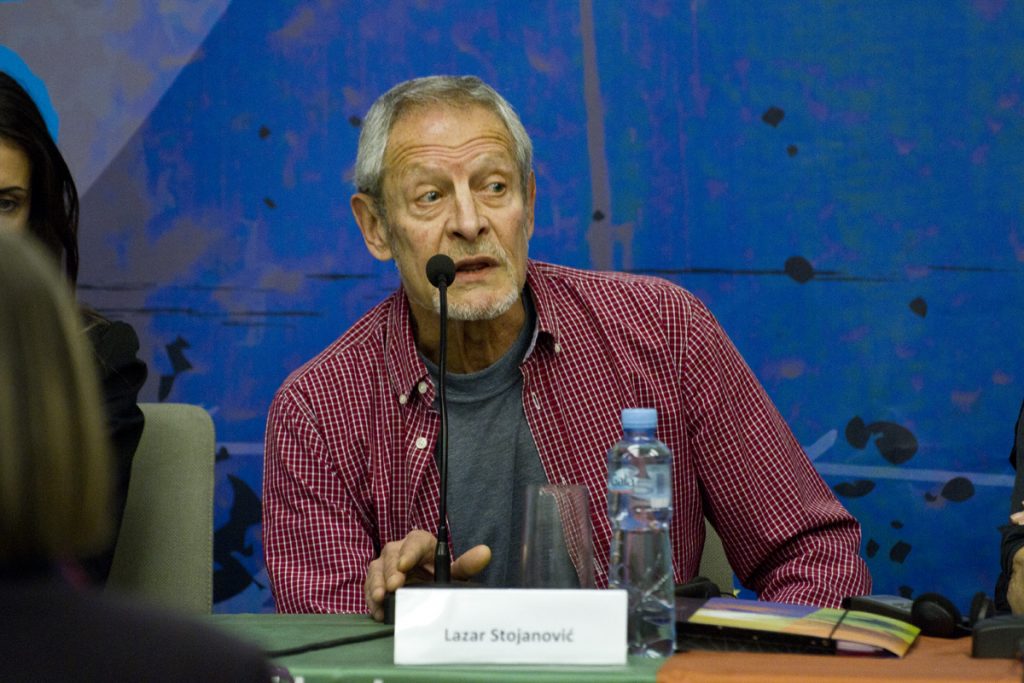 IMG_9168
16.11.2014.
Using Facts in Film
Panel of The Tenth Forum for Transitional Justice in Post-Yugoslav Countries
The session was moderated by Director Lazar Stojanovic
The aim was to examine and comment on the role of film as a means of making that view accessible to all, but also the role of film as an instrument of exploring personalities and context in relation to this specific and neglected problem.
Three Windows and a Hanging, written by Isa Qosja, focuses on a raped Albanian woman – a victim who becomes a criminal after she reveals her story to the media. Director Janko Baljak spoke about the thorough research that went into his film Vukovar – Final Cut, and the unique experience of working on the first co-production between Croats and Serbs for this type of film. Ivana Lalić, author of Witnesses, showed footage of the statements of key witnesses in court trials and cases of violence against civilians in Kosovo. Serving as a protected witness drastically changes one's future life in the community. It also changes the witness's understanding of the events he or she testifies about, changing sometimes the rest of their lives and personalities, including their identities. Children Like All Others, a film by Pjer Žalica, looks at children who emerged from the war physically and mentally injured. Revealing their inner world, Žalica pointed out that in B&H there are no children undamaged by the war.