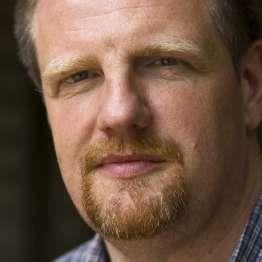 Dusan
18.05.2015.
Mass Demo For Srebrenica Victims Planned in Belgrade
memorialisation
The journalist behind an action to honor the victims of Srebrenica in Belgrade hopes his initiative will send a different picture of Serbia to the world.
Belgrade
Dusan Masic aims to symbolically gather 7,000 people in front of the National Assembly in the Serbian capital on July 11.The idea is for them to lie on the ground, symbolizing the approximate number of victims massacred in Srebrenica, eastern Bosnia, by Bosnian Serb forces in 1995."On July 11, while the eyes of the whole world are on Potocari, we want to send a different picture from Belgrade," he said, explaining his motives."This will not be a story about the current regime, which has failed to define itself in relation to the crime that happened 20 years ago, or about a place where you can still buy souvenirs with images of Karadzic and Mladic. That will be a story about #7000 and a better Serbia," Masic explained.Masic told BIRN he was inspired by an action organized by Croatian students in Zagreb over the massacre in Kenya on April 16, who paid tribute to the 147 students killed there by lying on the ground for 147 seconds.The Belgrade action, symbolically named #7000, first started on Twitter. Everyone who wishes to take part has to ask Masic for a number. So far, more than 6,000 did so.
Those interested can send an email to sedamhiljada@gmail.com. The Facebook page was launched yesterday and a website is underway, he explains."The aim will be fulfilled even if there are 70,700 or 7,000 of us. The number is not that important. What matters is that those who want to express sympathy for the Srebrenica victims, do so," Masic said.He said the National Assembly in Belgrade is the right place to mourn the Srebrenica victims because it has "always been a place where Belgrade citizens express their attitudes. It is home for all of us and I don't see why it wouldn't be like that on July 11," Masic observed.However, he hopes his action will be followed by others in the formerly war-torn region, in Sarajevo and Zagreb, for a start."I would like someone to start a similar action in Sarajevo for Bratunac [where Bosniaks killed Serb villagers in Kravice in 1992], or in Zagreb for the victims of Operation Storm [Croatian military offensive in 1995]," he said."In that way, we would show that we can do something for a better future [in the region] and that we care about it," Masic noted.Attitudes towards the wars of the 1990s do not depend on actions like #7000, Masic maintains, but on each one of us."If we want to change something, we have to start with ourselves and to do something on our own," he added.Although the UN declared Srebrenica a "protected area", the town was was shelled and occupied by Bosnian Serb forces in July 1995. More than 7,000 Bosniak men and boys were killed over the subsequent days. The crime which has been classified by both international and Bosnian courts as an act of genocide.So far, 6,241 identified victims have been buried at the Potocari memorial centre near Srebrenica, while the main memorial event on the 20th anniversary commemoration this year will see the burial of at least 61 more identified victims.In March 2010, Serbia's parliament adopted a resolution condemning the massacre in Srebrenica, but failed to call the crime a genocide.Each year human rights groups have marked the massacre in Srebrenica in Belgrade but these actions have failed to generate massive support."This could be most massive action of paying respect to the Srebrenica victims [in Serbia] so far. In that way we will show that we are heading in the right direction," Masic noted.During almost a week since the action was launched, Masic said he has received both positive and negative comments. Some have sent threatening messages, hiding behind nicknames on social networks."Negative reactions come from people for whom the past is way more important than the future. Besides, they refuse to accept the truth about the past, which was far from pretty," the journalist explains."I would like the citizen Tomislav Nikolic [the President of Serbia] to take a number. That would be a complete success of #7000," Masic concluded.
(Article was published on Balkan Transitional Justice, 24 Apr 15)