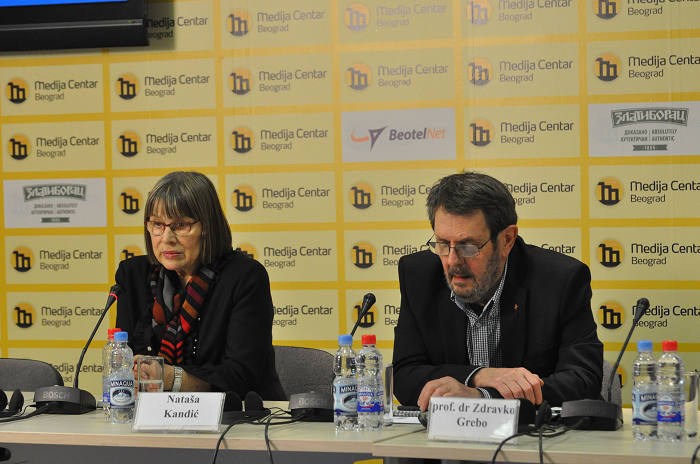 BalkanInsight: Balkan Leaders 'Backsliding on Post-War Justice'
The process of ensuring justice for the crimes committed during the Yugoslav wars has stalled because of a lack of political will, campaigners for a regional truth commission warned.
The Coalition for RECOM, which is campaigning for a regional truth commission for the former Yugoslavia, warned on Thursday that the process of establishing transitional justice in the region has stalled.
Reasons cited for the backsliding included a lack of political will to prosecute perpetrators of war crimes, weak state institutions, the resurgence of nationalist politics, and states restricting access to vital documents that might reveal the truth.
"We have an alarming situation and the right to knowledge about what happened in the past has been totally abandoned," Natasa Kandic, the founder of the Humanitarian Law Centre NGO, told a press conference in Belgrade.
"We think that our priority is to warn Western Balkan leaders and Croatia, which is a member of the European Union, that they can't ignore their obligations," Kandic said.
The EU was also criticised for not doing enough to support transitional justice now the International Criminal Tribunal for the Former Yugoslavia, ICTY, which was set up to prosecute those responsible for wartime crimes in the 1990s, is closing down.
"When the ICTY was demanding that countries locate and send people accused of war crimes and genocide to The Hague [to stand trial], there was some framework of support. They used a policy of blackmail, and EU support for transitional justice was very strong and effective," argued Kandic.
The Coalition for RECOM has warned that the governments currently in power in the region are not committed to cooperating with each other in the interests of justice and to establish the truth about the past.
Zdravko Grebo, a law professor at the University of Sarajevo, said that a meeting of Western Balkan prime ministers in Sarajevo on March 16 was a chance to put the issue on the politicians' agenda.
"This meeting has forced us to speak publicly about the regional cooperation problem, and we can't let all the work we have done be lost," Grebo told the press conference.
Serbian Prime Minister Aleksandar Vucic has confirmed that he will attend the Sarajevo summit, which will be hosted by the chairman of the Council of Ministers of Bosnia and Herzegovina, Denis Zvizdic.
(Published on BalkanInsight, 10. 03. 2017. )