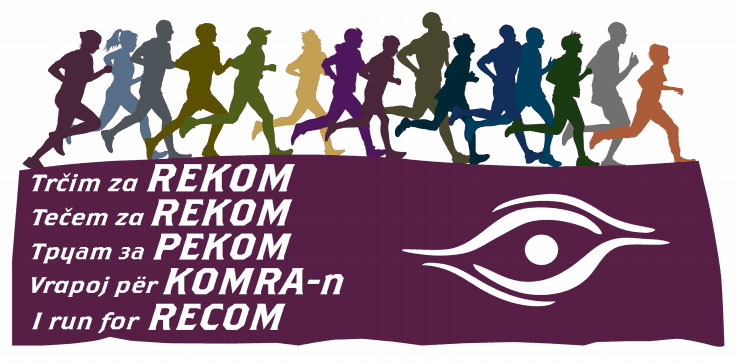 The Coalition for RECOM Invites All To Run the 2014 Prishtina, Skopje and Belgrade Marathon
The Coalition for RECOM invites citizens to take part in the public action I Run for RECOM which will be held as part of the marathons in Pristina, Skopje and Belgrade.
Through the public action I Run for RECOM the Coalition for RECOM will take part this year in the Pristina marathon, on May 11, 2014, on the same day when the Skopje marathon takes place. Before that, on April 27, 2014, the Coalition will take part in the Belgrade marathon.
Last year, the Coalition for RECOM took part in the marathons in Sarajevo, Zagreb, Podgorica and Ljubljana, in which more than 300 individuals, mostly youth, ran the 5km race, called I Run for RECOM.