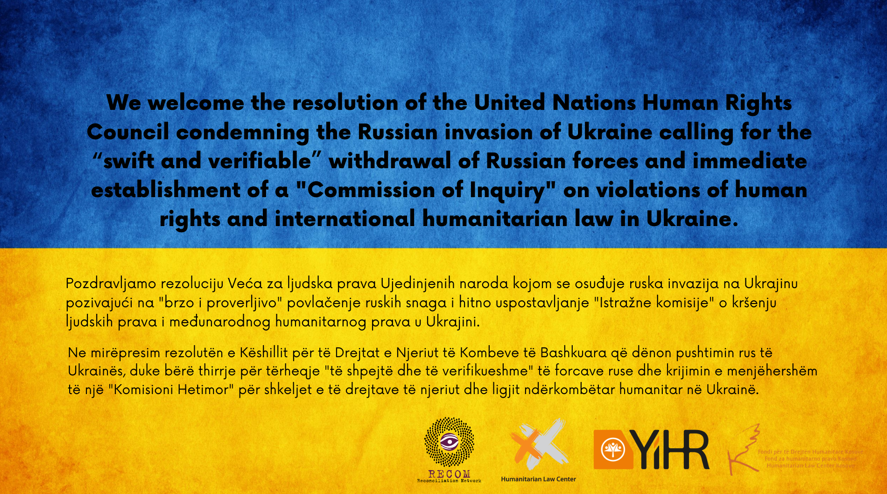 We welcome the resolution of the United Nations Human Rights Council condemning the Russian invasion of Ukraine calling for the "swift and verifiable" withdrawal of Russian forces and immediate establishment of a "Commission of Inquiry" on violations of human rights and international humanitarian law in Ukraine.
Ne mirëpresim rezolutën e Këshillit për të Drejtat e Njeriut të Kombeve të Bashkuara  që dënon pushtimin rus të Ukrainës, duke bërë thirrje për tërheqje "të shpejtë dhe të verifikueshme" të forcave ruse dhe krijimin e menjëhershëm të një "Komisioni Hetimor" për shkeljet e të drejtave të njeriut dhe ligjit ndërkombëtar humanitar në Ukrainë.
Pozdravljamo rezoluciju Veća za ljudska prava Ujedinjenih naroda kojom se osuđuje ruska invazija na Ukrajinu pozivajući na "brzo i proverljivo" povlačenje ruskih snaga i hitno uspostavljanje "Istražne komisije" o kršenju ljudskih prava i međunarodnog humanitarnog prava u Ukrajini.