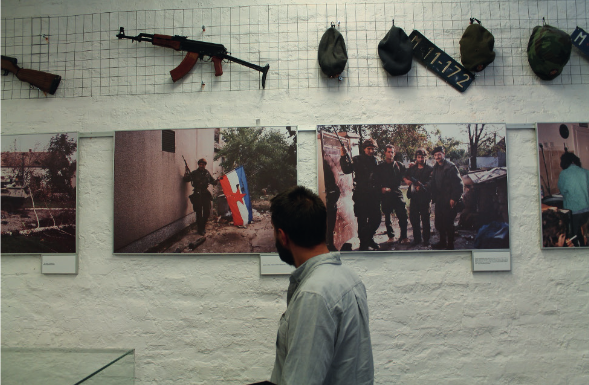 PHOTO: Vjeran Pavlaković
Over the past two decades, a diversity of bottom-up and top-down memo-ry politics and remembrance practices have evolved in Southeast-Europe. They are constitutive of collective memories situated largely within na-tional-frameworks and characterised by diverging accounts of the past, contested symbols and representations in the public sphere.
Against this backdrop, the panel The Politics of Memory and Remembrance Practices discussed the dynamics and patterns of memory politics and remembrance practices in Southeast Europe, but more specifically, was focused on post-Yugoslav states.
The panelists: Ana Milošević, Vjeran Pavlakovič, Naum Trajanovski, and Venera Çoçaj.