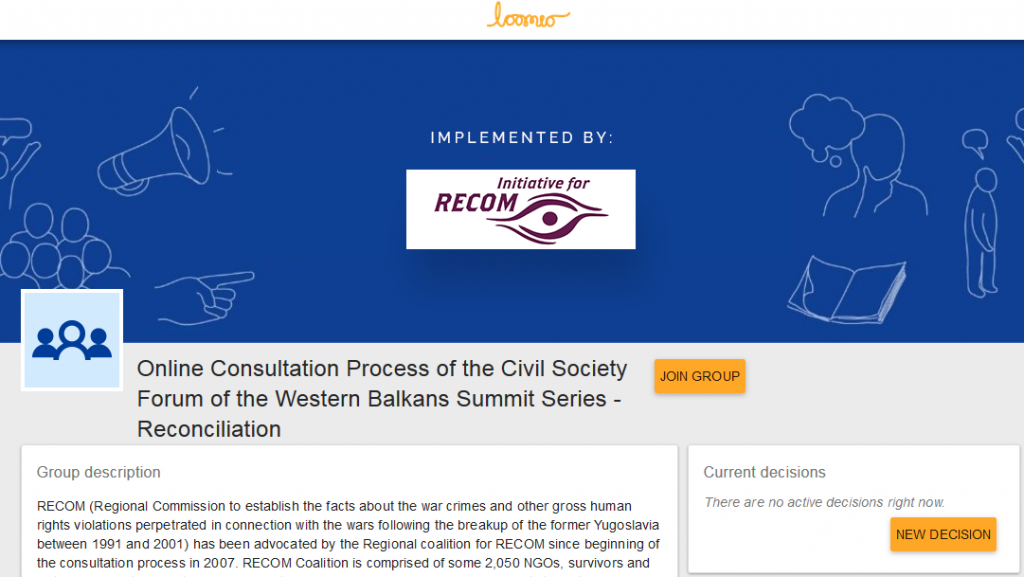 Started by Marijana Toma
25 days ago
The Civil Society Forum, a platform within the Berlin Process, enables the debate among the civil society of the Western Balkans, the regional decision-makers and the representatives of the European Union and its Member States, and has a purpose to ensure stronger impact of the civil society from the region on the Berlin Process. The Civil Society Forum meeting in Trieste will bring together civil society organisations from the Western Balkans and the EU in order to discuss policy proposals and raise the key challenges faced by the region, and advocate for their solutions. The Forum will create space for open deliberation of the range of matters, and will, in result, offer contributions and policy recommendations to the intergovernmental dialogue. One of the topics will be the process of reconciliation in the region of the states established on the territory of the former Yugoslavia.
Although many experts and human rights activists criticize the current approach to and understanding of the process of reconciliation, especially by some of the representatives of the EU, who argue for region to 'look into future, instead of being focused on the past', CSOs gathered in the Coalition for RECOM argue that durable reconciliation can be based only on full acknowledgment of established facts about past violence that can be achieved through establishment of RECOM. Within Trieste Summit, Coalition will have the opportunity to present their demands and arguments for establishment of RECOM to regional decision-makers and the representatives of the European Union and its Member States on this issue.
Therefore, we would like to ask you to submit your suggestions of recommendations that Coalition for RECOM should include in their final proposal on why the RECOM should be established, what would be the benefits of RECOM and its contribution to different areas of transitional justice – establishment of facts and creation of joint historical narrative based on facts, establishment of accountability and war crimes trials, reparation of damage inflicted upon victims and reparations, and wider societal transformation at the Trieste summit and give your valuable contributions to this issue.