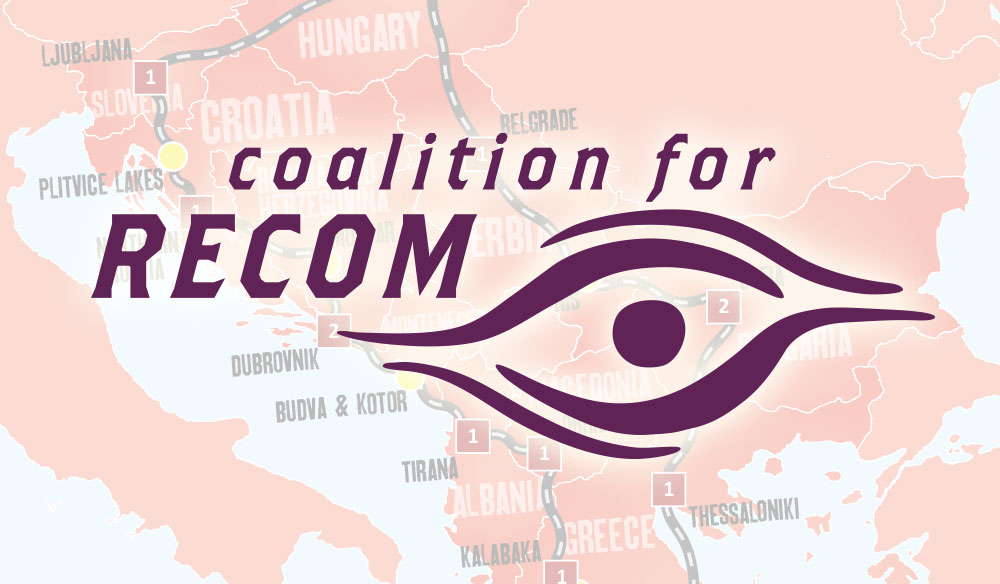 "Almost two decades after the armed conflicts in former Yugoslavia, only a portion
of the facts about war crimes and grave human rights violations committed during
the wars has been established. In result – the sufferings of the victims and their
rights remain unrecognized and the fates of the missing persons remain unknown.
This lack of clarity about the facts signifies lack of respect for the victims and
prevents the post-Yugoslav societies from coming to terms with their past and
building a culture of solidarity. What is more, the lack of clarity about the war victims
is wind in the sails for the resurging nationalism in the Balkans.
Because the lapse of time diminishes the chances for the establishment of the
facts about victims, the setting up of RECOM and the beginning of its work
can no longer be postponed".
(The Policy Brief of the Coalition for RECOM is available here: RECOM Roadmap, Annex Action Plan )