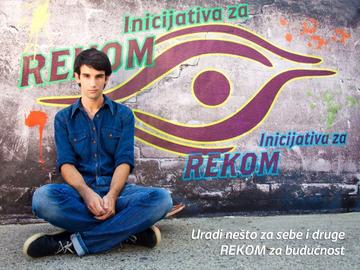 Next July, the fourth summit of the Western Balkans will take place in Trieste. The RECOM coalition looks at the event as an occasion for revival and has gathered thousands of signatures from citizens of the region
As part of the so-called Berlin process, initiated by the German government in 2014 in order to relaunch the integration process for the Balkans, the fourth summit of the leaders of the Western Balkans will be held in Trieste on July 12th. Germany, Austria, France and Italy, together with the Western Balkan countries, had previously met in Vienna in 2015 and in Paris in 2016. Themes under discussion cover crucial areas such as economic development, the rule of law, bilateral disputes, and regional cooperation. In this context, a large network of civil society organizations from the Balkans will gather in the parallel Civil Society Forum and in meetings before and after the summit.
In this opening to grassroots organizations and initiatives, the theme of reconciliation stands out for its urgency, given the persisting scars of the wars of the 1990s. In 2007, the need to deal with the past and to respect the right to truth gave birth to the RECOM coalition, which now comprises over 2,000 civil society organizations and individual members from the post-Yugoslav countries. The commitment shown in these ten years of work for reconciliation generated a massive amount of material that helped trace the deaths or disappearances of people during the war.
This accurate research has led to the proposed creation of an interstate commission for shared reconciliation, based on the practice of truth-telling, so that all victims of conflicts can be listened to in the region – overcoming the dichotomy between "ours" and "theirs". This initiative has garnered huge public consensus (in 2011, 550,000 signatures were collected to support it), but it has also encountered resistance and is discredited by the more nationalist fringes of society.
Last May, in view of the Trieste summit where cross-border cooperation will be a crucial topic, RECOM launched a petition to support the creation of the RECOM Regional Commission. In a few days, the initiative collected 50,000 signatures in the cities of Sarajevo, Banja Luka, Pristina, Zagreb, Belgrade, Niš, Preševo, Novi Sad, Zrenjanin, Subotica, and Novi Pazar.
The declared goal of the campaign is to put pressure on Balkan political leaders in order for them to support the initiative, and to demand consistency with the commitments made in the previous summits – particularly in Paris, where the conclusions stated that "reconciliation is essential for the stability of the region on its path to the EU".
Hopefully, the leaders of the region will support the creation of the RECOM commission at the forthcoming Trieste summit and take concrete steps to reach an official agreement in this regard, to be presented at the London summit in 2018 – finally giving the necessary institutional contribution to the process of bottom-up reconciliation.
( Published on Osservatorio Balcani Caucaso Transeuropa, 13.06.2017. )