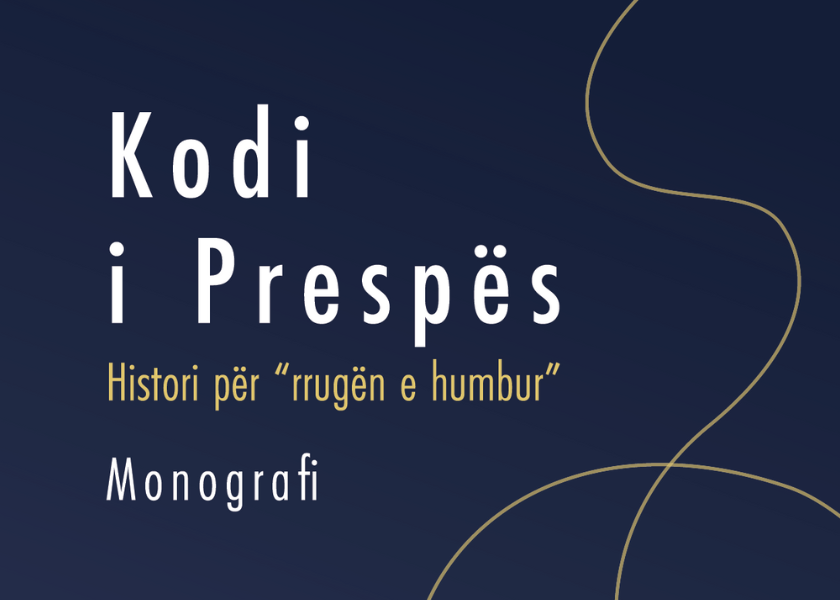 Kodi i Prespes
The Helsinki Committee for Human Rights published the monograph THE CODE OF PRESPA, The Story of the "Lost Road" by the author Borjan Jovanovski.
"The manuscript THE CODE OF PRESPA in which several interviews have been placed that talk about the fraternities between individuals and families of different ethnic and religious origins that have been nurtured for generations in Prespa, and today are recognized as a special value of the culture of living in the area, are indeed the "Prespa specific code".
The author of the publication, the journalist Borjan Jovanovski, whose family originates from Prespa, recognized the value of the fraternities as a social institution in the cultural and historical life of the area, so he conducted several interviews with members of twinning families for generations, in order to highlight this phenomenon as one from the supporting pillars of the culture of educating the younger generations, exemplars from the past and the way of life of Prespanci as a basis for good coexistence and mutual respect." – writes in the foreword to this edition professor Ljupco S. Risteski.
The author Jovanovski begins the story of the "lost road":
"I know Prespa as much as I know myself. Every time I walk towards Prespa, when I reach the village of Slivnica, where the so-called Dolna Prespa begins, I happily indulge in that unique beauty that is defined in my mind as tame wilderness.
Wilderness because it lies in the foothills of Baba Planina and Galichica and as such has been left or, better said, forgotten, for better or worse, by the chaotic institutional regime of the state to which it belongs. And tame… tame because I remember it and live it in an atmosphere of peace and a distinct mystical calm.
It is no coincidence that in this region there are layers of artifacts chronologically stacked one above the other as testimony to an exceptional civilizational dynamic from antiquity to the present day, which are testimony to the presence and coexistence of different cultures."
The monography is published within the project "Coexistence is not a myth – lessons from Dolna Prespa" implemented by the Helsinki Committee for Human Rights, and is part of the project "RECOM Reconciliation Network", financed by the European Union.
The project deals with the less known collective memories and current relations of the various ethnic and religious communities in North Macedonia. Contrary to the generally accepted operations on inter-ethnic relations in North Macedonia as potential generators of instability, this project aimed to communicate the positive examples and models of coexistence in North Macedonia, such as the case in the region of Dolna Prespa, which should serve as an example and inspiration for today's generations to create social mechanisms that will enable cultural and religious diversity to be accepted as a chance for building a dynamic and culturally rich social environment.
The monography is available in Macedonian and Albanian language.
MK: PDF
AL: PDF