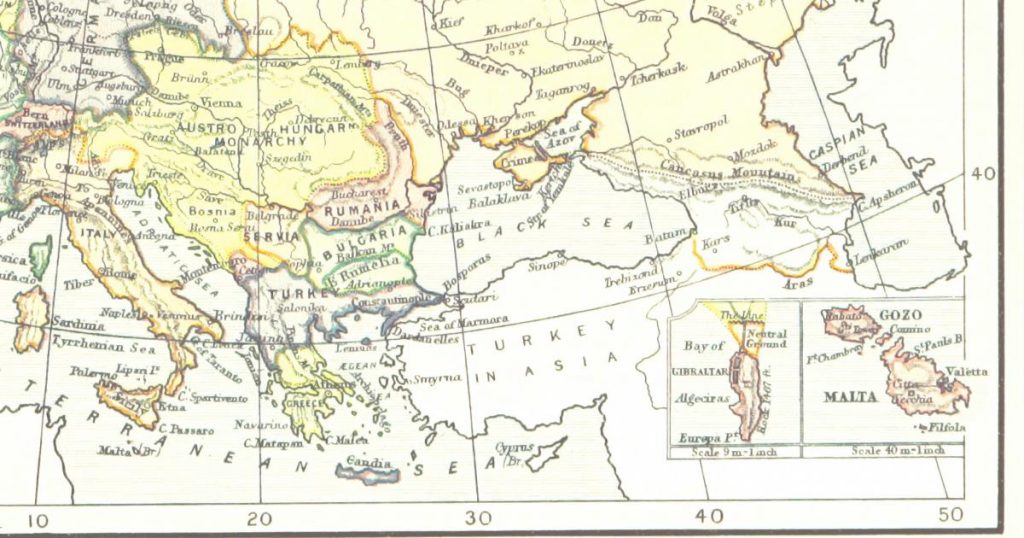 British Library: XIX century Europe map
21.09.2020.
Memory and South East Europe: Global currents of activism and contestation
Ana Milošević, BISA – British International Studies Association, Bleiburg Massacre, Debate, Jasmin Mujanović, Jelena Đureinović, Marko Perković Thompson, memorialization, Memory Activism, Memory Contestation, Memory Politics, South East Europe
The British International S

t

udies Association

hosts

an online debate about memorialization in South East Europe in a global context.
Speakers:
Ana Milošević, KU Leuven
Jelena Đureinović, Humanitarian Law Center (Belgrade)/University of Vienna
Jasmin Mujanović, Friedrich Ebert Stiftung, co-host of Sarajevo Calling podcast
The debate  is hosted by BISA on Thursday, September 24, 2020 starting at 14:00 GMT (16:00 CET). T join the discussion, the registration is required.
Memory has always been a contentious topic in South East Europe, and recent events fit in a much longer process of memory contestation. In May, there was outrage and protest in response to a Mass held in Sarajevo for the Bleiberg commemoration, while in June human rights organisations expressed concern about a Croatian Court ruling, which stated that singer Mark Perković Thompson did not violate public order by chanting a controversial nationalist World War II slogan at a concert. Furthermore, memory and its contestation have global currents. While regional commentators have remarked on the continuities in discourse between regional nationalisms and the European Far-Right, there are also countless examples of transnational solidarity with counter-hegemonic movements. This roundtable will discuss contemporary memory politics, its contestation, and memory activism within the region, as well as examine its global interconnections.
Questions:
– In what ways have silence, denial and its contestation been manifest?
– How and why have particular actors shaped and influenced memory politics?
– In what ways are memories contested? And by whom?
– What global and/or transnational connections can we draw between memory politics and activism in the region?