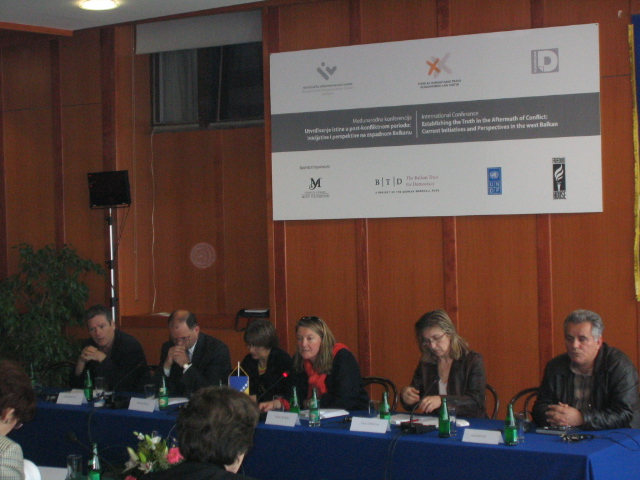 Picture 026
05.05.2006.
The First Regional Forum for Transitional Justice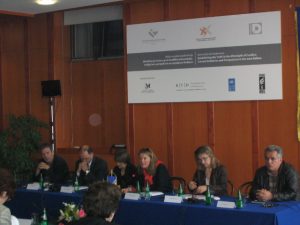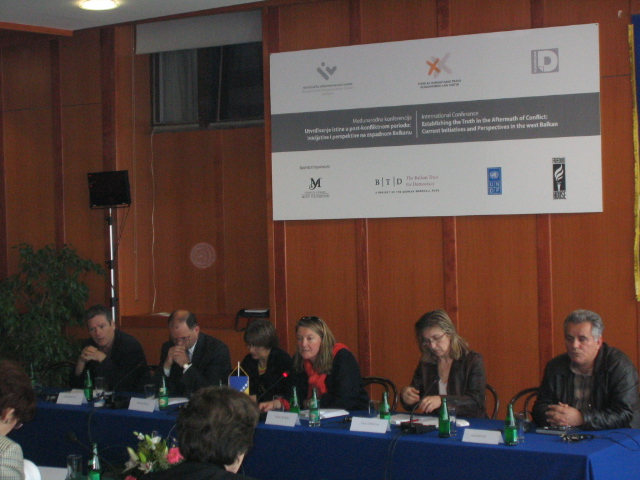 Initiatives and Perspectives in Western Balkan
Sarajevo, Bosnia and Herzegovina
May 5-6, 2006
The First Regional Forum for Transitional Justice, dedicated to initiatives and perspectives for establishing the truth about the past, was organized by the Research and Documentation Center (BH), the Humanitarian Law Center (Serbia) and Documenta (Croatia), signatories to the Protocol on cooperation in documenting war crimes and against impunity (April 2004). The forum was attended by about 300 representatives of human rights organizations and victims' associations in the region, the Court and the Prosecutor's Office of BH, the BH Presidency, the Office of the High Representative in BH, the OSCE Mission to BH, international experts for Transitional Justice, representatives of the Hague Tribunal, as well as members of the Working Group of the parliamentary political parties in BH, which is preparing a bill for the establishment of a national commission for truth and confidence in BH in cooperation with the US Institute for Peace.
This forum launched the first phase of the consultation process – the debate on the kind of mechanisms for establishing the facts about war crimes that are needed in the region.
Address by Judge Wolfgang Schomburg – The Role of Courts in Establishing the Facts
Address by Ms. Carla Del Ponte
The video is available in BCS languages.