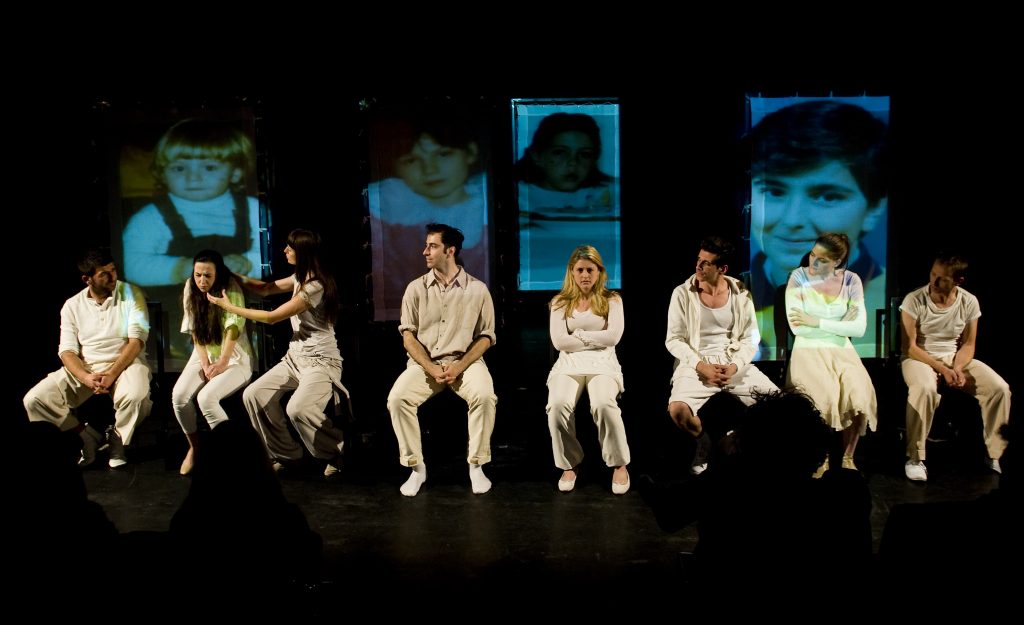 foto-HIPERMNEZIJA-svi
09.03.2015.
Plays Dealing with Yugoslav Wars
The session dedicated to The Use of Facts in Artworks at the Tenth Forum for Transitional Justice, an introductory video was presented with segments of six plays that deal with the war in Yugoslavia and the facts related to it.
An introductory video was screened, with excerpts from six theater plays that deal with the war in Yugoslavia and the facts concerning it. The excerpt from Hypermnesia, directed by Selma Spahic (Bosnia and Herzegovina), was especially funny, "because it shows the crazed residents of a Sarajevo skyscraper whom a soldier at the border orders into lines by nationality, then asking themto sign a document that they are voluntarily leaving their property… When you watch the whole video, you can see for example young men who play themselves (Generation 91-95, directed by Borut Separovic, Croatia), whom their parents or society wanted to push into the war through their poisonous ideologies of hatred. You can also see Kosovo society (Patriotic Hypermarket, co-produced by Novi Sad, Pristina and Belgrade, Dino Mustafic), in which both Serbs and Albanians acknowledge that "both are shit" and that too much suffering had been inflicted by stupidity, corruption, and primitivism. You can see a segment from Aleksandra Zec (directed by Oliver Frljic), recounting a real event – the murder of young Aleksandra Zec, her father and mother, and the guilt and responsibility burdening the conscience of Croatian society… We then saw a theater report on the Srebrenica survivors (The Potocari Party, directed by Stevan Bodroz, Serbia), as well as a report on the death of the Erased, directed by Oliver Frljic, which shook the public in Slovenia.  The session was moderated by theater critic, Bojan Munjin.