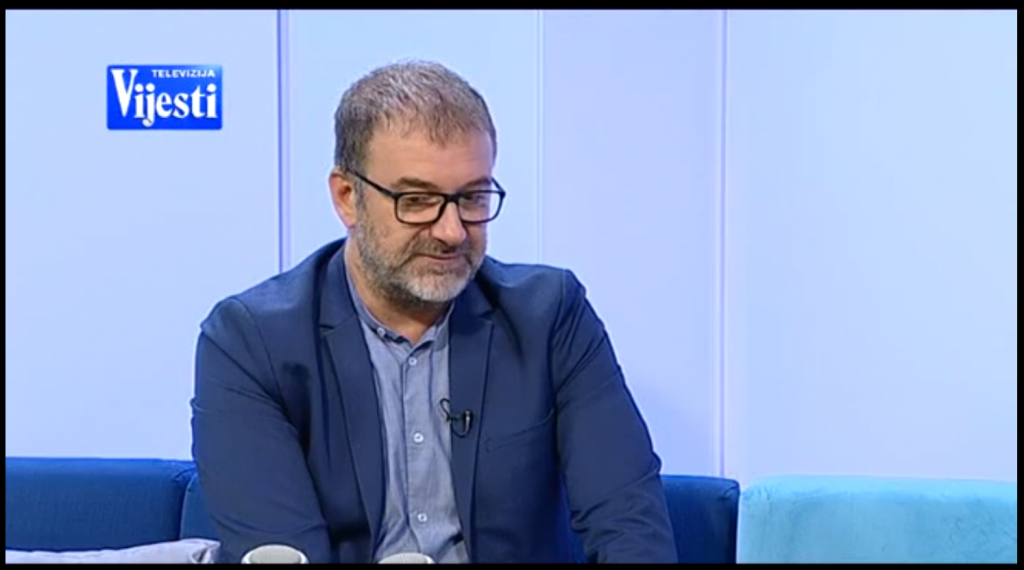 Eugen Jakovčić, Documenta – Center for Dealing with the Past's media coordinator from Zagreb was a guest on "Boje jutra", a morning show on Montenegrin TV Vijesti. He stated that dealing with the past and processing of war crimes in Croatia are still politicized, despite the fact that Croatia is a member of the European Union.
Asked what the biggest accomplishments and biggest challenges the Coalition for RECOM has faced, Jakovčić answered that in his view, the environment for processes of reconciliation and talking about war has never been harder. "I think RECOM is a great idea and I think a great job has been done. However, looking form today's perspective, we would not be able to achieve an advocacy process like the one we used to have", he said.
"Here is a small fragment – we held a gathering in Dubrovnik in 2010 where we managed to get together concentration camps survivors, no matter where they were coming from. Today, considering the atmosphere in our societies, we would not be able to hold such a gathering without producing another war", added Jakovčić.
Speaking about support for establishing RECOM, Jakovčić said that there is support, maybe not from the entire EU, but some of its member states like Germany. "We are still insisting on [establishing RECOM], especially the members of our coalition from Serbia, Montenegro and Bosnia and Herzegovina because they are EU candidates. Croatia is a member of the EU, so there is no monitoring mechanism, no higher jurisdiction. I still think it is important to continue with this process, regardless of the fact that Croatia may not have an idea, will, or pressure to get into it", Jakovčić continued.
"Still, I believe that if other states, members of the Coalition for RECOM, start establishing it, that would be a loud enough wake-up call for Croatia, considering that EU also looks at it like a member state that has to act on it, and in that sense, I am certain Croatia will get along with it. However, when you speak the facts in an era of fake news, you may sound silly", Eugen Jakovčić concluded.
He also stresses as a big issue the unacceptable occurrence of glorifying war criminals who are often greeted with ovations like heroes.
"Croatian society doesn't have the strength to speak about the suffering of others", said Jakovčić.
"It is defeating from the perspective of victims, but also from ours, that's not healthy for the entire society. Bad messages are being sent for future generations. This raises the question what are all those courts and trials for if afterwards we have a roughshod relativization that brings those same people back into social and public life where they are, almost, political stars."