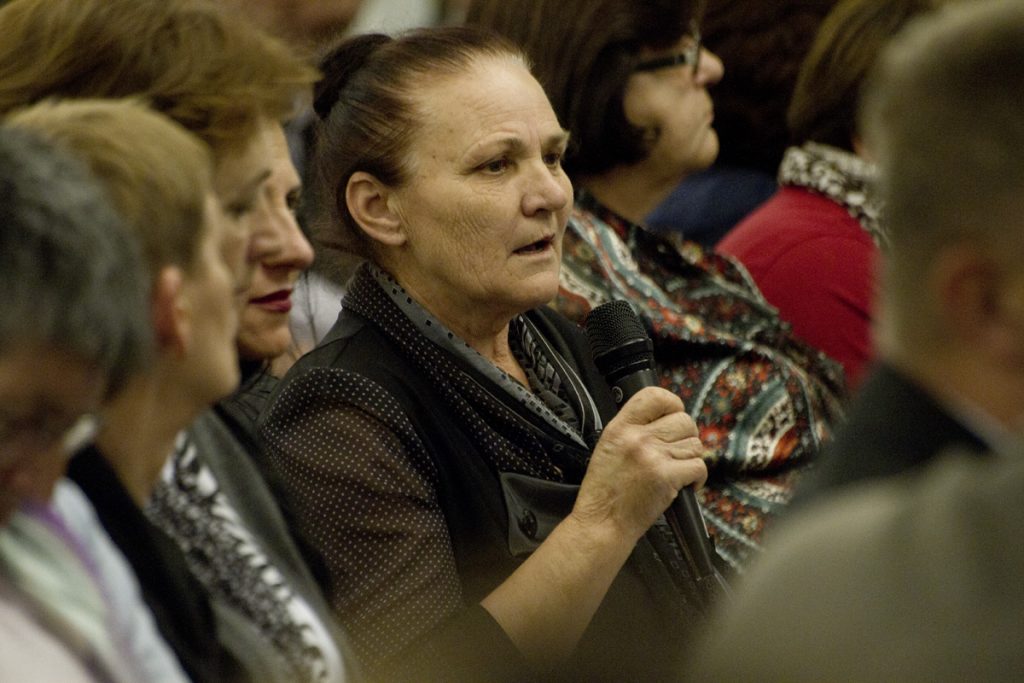 IMG_8790
15.11.2014.
Desanka Pejcinovic
In the session on "Public Testimony of Victims" at the Tenth Forum for Transitional Justice, held in Belgrade on November 15-16, 2014, one audience member Desanka Pejcinovic, a displaced person from Kosovo, requested to speak. She last saw her nineteen-year-old son Slobodan on March 26, 1999, when after breakfast he went to the city of Pec/Peja. Her neighbour told her he went over the hill with his Albanian friends.
"We are all ready to forgive everything and to be humiliated for the sake of truth. They are neither among the dead nor among the living, and so I beg, not only RECOM, but all people of good will, of good character, I beg them wholeheartedly to help us. It is unbearable to wait for the bones, to make him a grave, to pay mother's dues. I am sorry if I am burdening you, but it's hard for me, you understand me better than anyone else."
Desanka read a poem by Dragica Majstorovic, whose son Ivan, a junior in the Pristina high-school, disappeared on August 19, 1999. 
Her song is called "You, Murderer":
Murderer, you will be forgiven, just tell me where my son lies buried?
Did you rest a stone on his breast or scatter over him fine sand?
Perhaps you laid him in my field?
How did you convict him? What guilt did you find in him? What did you tell him at the end?
Did you have his eyes covered? Or did you look the child bravely in the eyes?
 The transcript and video of this testimony is available in BHSC languages.