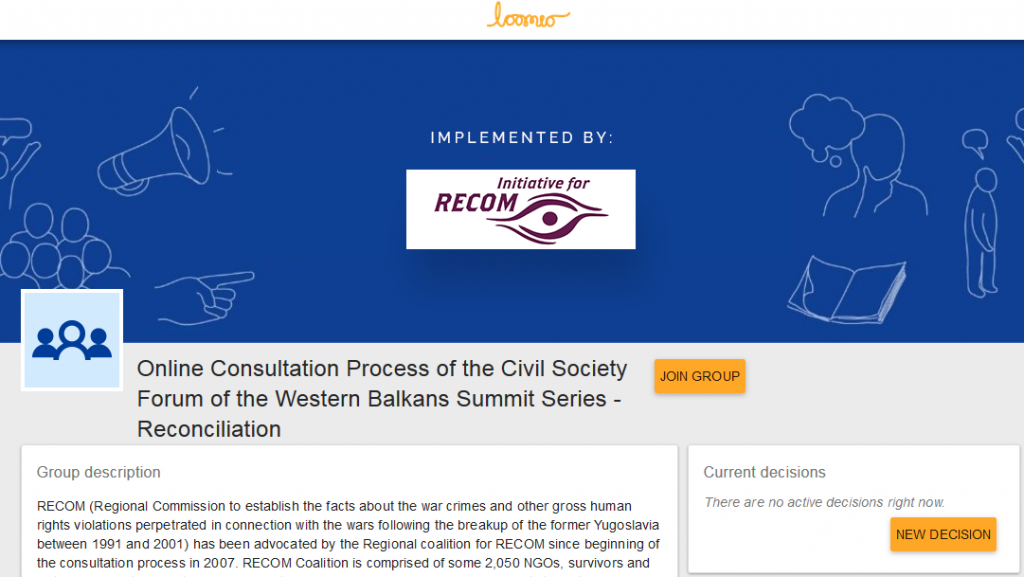 Started by Marijana Toma
2 months ago
Many are arguing that the process of transitional justice in the post-Yugoslav states has been almost abandoned in the recent years, recording the decline even in the only applied mechanism of transitional justice, processing of war crimes. Among the reasons that are cited for this backsliding, the most obvious is by far the long existing lack of political will to prosecute responsible for war crimes, but there is the significant rise of nationalist politics and revival of nationalistic narratives, emerging political crisis that caused the lack of support to the process of European integration and international community, especially the EU that slowly but steadily neglected the demands for the process of transitional justice to be implemented in light of more emerging issues.
After more than 20 years after the ending of wars in Croatia and Bosnia and Herzegovina, 18 years since the ending of Kosovo conflict and 16 years since Macedonia's, the question that many are asking – is it too late for the comprehensive process of transitional justice to be implemented, especially with regards to the process of establishment of truth about past violence? Has the momentum for RECOM been lost forever with years of delaying and ignoring the topic by the governments, and if not, where can we find the grounds for its revival and final establishment after 2017?
Activity
Comment by Natasa Kandic
 Generally speaking, the process of transitional justice in post-Yugoslav countries was stopped. National prosecution for War Crimes protect military and police generals of the armed forces of their country from criminal responsibility. In connection with the trials of members of the KLA before the Special court, it is not realistic to expect that Serbia will begin to act more responsibly with regard to the fact that its forces were responsible for the death or disappearance of some 8,000 Albanian civilians. Such Serbia will cause great dissatisfaction of the families of albanian victims in Kosovo. RECOM is a way out of this situation. Since 2008, every two years, with the change of government in one of the countries in the region of the former Yugoslavia, we began from scratch. A lot of time has passed in the expectation that the politicians agree on the establishment of RECOM. We now have very concrete results, which can encourage states to assume their responsibilities towards the victims, their families and society. Five members of the Coalition for RECOM conduct research human losses and detention sites, in order to help create name by name register of all war victims and sites of detention. The identity and fate of 23,000 people is fully established. If we add that the Hague tribunal established the circumstances of the death of around 18,000 victims, then that information that is in the name of support RECOM to form a record of the victims, but listed 41,000 war victim, speaks in favor of the opinion that the RECOM process alive.