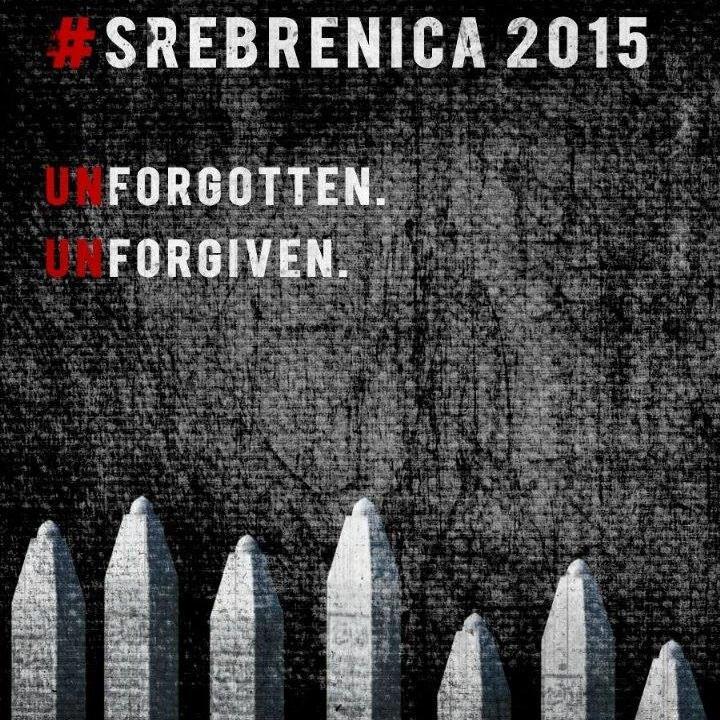 Srebrenica
Thousands of Bosniak men and boys were killed in the woods around Srebrenica in 1995 as they tried to flee Serb forces – but some survived by walking for days, dodging ambushes and minefields.
Abdusamed Djozic, a former member of the Bosnian Army's 28th Division, was one of a few thousand Bosniak civilians and soldiers who survived the genocide in Srebrenica by fleeing through the woods to the Bosniak-controlled town of Tuzla as Bosnian Serb forces entered the UN-protected area in July 1995.
Djozic told BIRN that he was in a column of fleeing Bosniaks who left on July 11 at around 10pm from the village of Susnjari near Srebrenica, heading north-west for Konjevic Polje.
Djozic said only a handful of the men were soldiers, while the majority were elderly men or boys, along with some women. They realised that the UN peacekeepers' base in Potocari near Srebrenica would serve as no protection from the incoming Bosnian Serb forces.
Exhausted, hungry and scared – with some of carrying injuries – the fugitives wandered the woods for days.
Djozic first encountered Serb forces in the village of Kamenica, not far from Srebrenica. He said that around 1,000 people were killed on the spot, while many others surrendered.
"They released some nerve gas… People hallucinated… They did not know who they were… They just surrendered," recalled Djozic.
The column of fugitives, pressed on, however. Near a hill called Crni vrh (Black Peak), Djozic said the Bosniaks encountered a tank.
"Many were killed… a six-year-old died in my arms," said Djozic, who managed to save a woman who was injured in the chest.
Just as he started to think that no one would survive, a storm gathered and the Srebrenica men used the distraction to push on, Djozic said.
But as they got near the village of Baljkovica, Djozic was injured.
"We came to a clearing and ran into a howitzer, which fired straight into the crowd. I saw men falling as if they were clay pigeons," he recalled.
He was hit but saved by another Bosniak who dragged him into the woods and threw him into a hole in the ground.
Djozic then had to save himself, as the man who helped him was immediately killed.
Other men helped him into a nearby house where he met Srebrenica doctor Ilijaz Pilav, who bandaged him up.
After finally making it to Tuzla, Djozic spent more than two months in hospital recovering from his injuries.
Deadly search
Woodlands near Srebrenica. Photo: BIRN.
Muhamed Omerovic was at the front of Djozic's column as the fleeing men and boys walked onwards for a week, seeking refuge.
"Every day we heard that a hundred, 200 or more people had been killed… We heard that our brothers or cousins were dead," Omerovic recalled.
He alleged that Bosnian Serb forces stole UN peacekeepers' uniforms in Konjevic Polje and asked people to surrender, offering false promises they would be taken to Tuzla.
Omerovic said he did not believe the soldiers and fled under cover of night, resting during the day. He could not give an estimate of how many people he saw die in the woods.
After arriving in Tuzla, he recalled, some people went back into the woods again to find loved ones.
"My cousin arrived in Tuzla and heard his son did not make it. He went back to find him. In the meantime the son arrived, but the father never returned," Omerovic said.
Hasan Hodzic went back five times to find Srebrenica survivors. When he went out to find the last group of Bosniaks, who had spent more than 20 days in the woods, he said that the fugitives started running away from him because they had lost trust in everyone.
"They were exhausted… they had sores on their feet," said Hodzic, who managed to bring them to safety.
Up to 15,000 men and boys fled Srebrenica in July 1995 and around 3,000 of them were killed as they tried to escape, while thousands more gave up midway through the journey and surrendered to Bosnian Serb forces, only to be executed at several sites near the town of Zvornik.
The UN war crimes tribunal in The Hague, and subsequently domestic courts in Bosnia and Herzegovina, ruled that these massacres constituted genocide.
The Srebrenica Memorial Centre in Potocari houses the graves of 6,504 of the victims, while more than 2,000 are still unaccounted for.
( Published on BalkanInsight, 05.07.2017. )