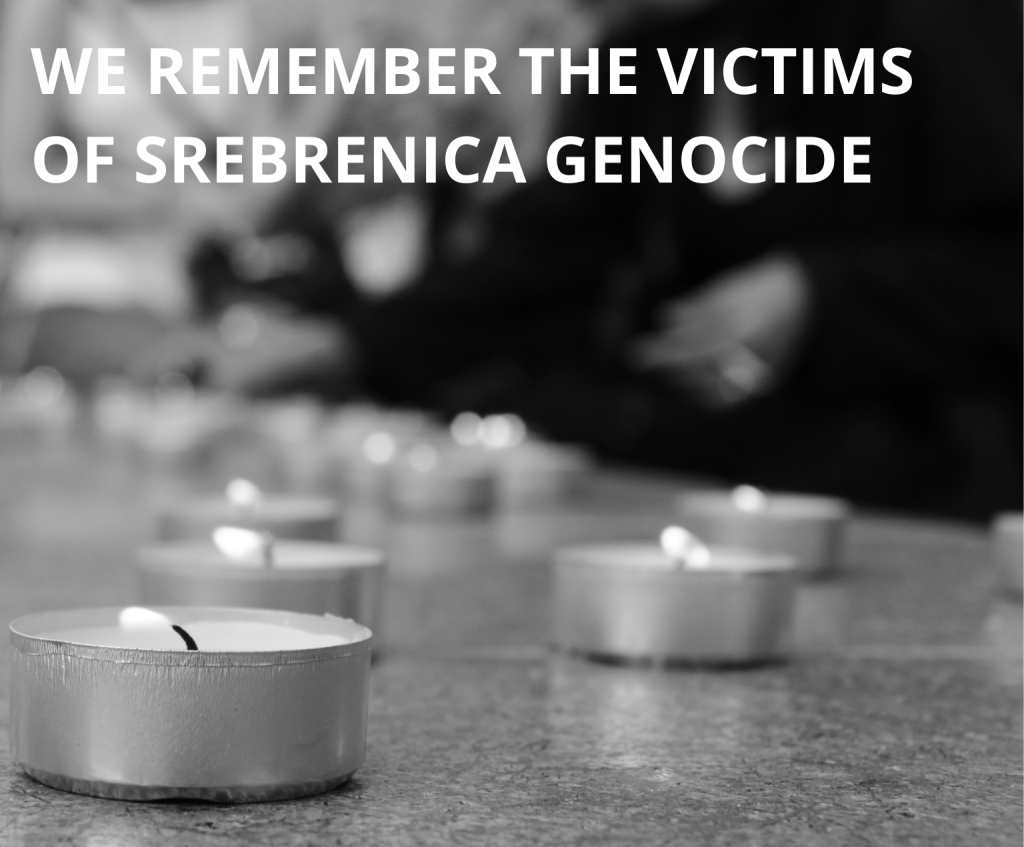 This Monday, on 11 July 2022, the Youth Initiative for Human Rights, the Humanitarian Law Center and the RECOM Reconciliation Network will commemorate the 27th anniversary of the Srebrenica genocide with several events in Belgrade.
11.00 AM, Endžio HAB, Dobračina 4
Debate "Genocide Recognition and the Commemoration of July 11th as a peace pledge" will open the discussion on judicially established facts related to the Srebrenica genocide  and on public discourse in Serbia. From various perspectives, the discussion will consider the culture of remembrance in Serbia, recognition of the genocide and questions regarding the country's political approach towards the past.
The moderator will be Nataša Kandić, from the RECOM Reconciliation Network.
Speakers: Sead Spahović, lawyer; Sofija Todorović, YIHR Serbia; Slobodan Ružić, lawyer; Isidora Stakić, Humanitarian Law Center; Zoran Vuletić, Civic Democratic Forum.
6.00 PM, in front of the National Assembly of the Republic of Serbia
Presentation of the digital monument "Life is what the dead dream of" by Mia David, the winner of the last year's art contest "Never Again,"organised by the Youth Initiative for Human Rights, Forum ZFD and the Independent Journalists' Association of Vojvodina.
6.30 PM, at the park in front of the Serbian Presidency building
Lighting memorial candles and paying tribute to the victims of the 1995 Srebrenica genocide, followed by an official request to declare the 11th of July as Srebrenica Genocide Memorial Day in Serbia.
All events will be in Serbian.