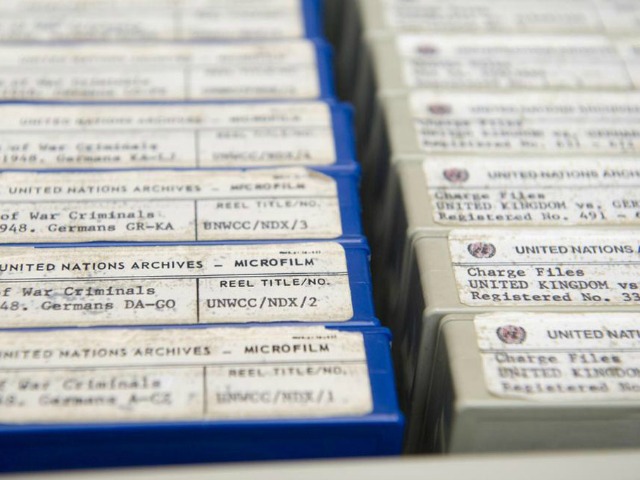 war-crimes
Montenegro has been criticised yet again for not making serious efforts to deal with war crimes cases, although the prosecution said it had launched several new investigations in 2016.
Although Montenegro has pledged that fighting impunity in war crimes cases will be one of the priorities for its state prosecution, the authorities faced yet more criticism for their failings in 2016.
During the year, the prosecution said it had opened seven new cases, but so far it has not revealed any details about the ongoing investigations. It said the probes were in the early stages so it wasn't possible to give more concrete information.
Supreme State Prosecutor Ivica Stankovic also said in March that without proactive prosecutors who are "armed with a stable indictment", justice was not possible in the most serious cases – genocide, crimes against humanity and war crimes.
As well as the fresh probes, reviews of old cases which ended in final judgments in recent years have been announced for 2017.
But human rights activists say that is not enough and that the state, civil society and the media should make more effort to deal with the past and what happened during the wars in the former Yugoslavia in the 1990s.
Daliborka Uljarevic from the human rights watchdog Centre for Civic Education said that the Montenegrin authorities have largely maintained a policy of systematically repressing memories of the war years and fostering a culture of impunity.
A particular burden for Montenegro, Uljarevic told BIRN, is that the same ruling structure has been in power for decades, and still contains those who led the so-called 'War for Peace', as senior state officials referred to the attack on the Croatian city of Dubrovnik in 1991, conducted by Yugoslav People's Army units from Montenegro.
"Of course, this approach, which led to the most shameful pages in the history of Montenegro, is still alive, still carefully hidden from our pupils and students in the official textbooks. Montenegrin students now know so little about recent Montenegrin history, which includes those events from the wars," she said.
Uljarevic believes however that some progress can be reported after the adoption of the Strategy for the Investigation of War Crimes in May 2015, as the prosecution has launched seven cases related to war crimes – four cases are in the investigative phase and three are pre-trial investigations.
She also said that as in previous years, war crimes have not been an issue that has been raised in the public arena in 2016 in Montenegro, except through statements issued by a few activists and NGOs.
"Political promises or hints of a change in political direction are still absent," she insisted.
However, if officials do change their stance, it would be a "crucial sign" that the prosecution does intend to step up its efforts on war crimes, she said.
EU report raps Montenegro
The latest EU annual progress report on Montenegro, published in November, said that the country was still making slow progress in prosecuting war crimes.
Despite some positive developments in the reporting period, the report said, Montenegro's prosecution service needs to demonstrate a more proactive approach in following up outstanding allegations of war crimes.
"The judicial decisions reached so far have contained legal mistakes and shortcomings in the application of the international humanitarian law," it said.
"Montenegro needs to step up its efforts to fight impunity, and to effectively investigate, prosecute, try and punish war crimes in line with international standards," it added.
The EU report also noted that that charges of command responsibility for war crimes, co-perpetration and aiding and abetting have so far not been brought against anyone.
It said that Montenegro must ensure that victims of war crimes have equal access to justice and compensation, and that their claims are processed within a reasonable time.
Montenegro's prosecution has so far launched a total of six cases for war crimes against civilians, and there were no new arrests, indictments or verdicts in 2016 relating those or new cases in the country.
Uljarevic noted that in most of the previous cases, the defendants were ultimately acquitted.
"Up to now, most of the charged in the previous war crimes cases were freed by the final judgments, apart from the four former JNA [Yugoslav People's Army] reservists who were sentenced to a total of 12 years in prison for abusing Croatian prisoners from the Dubrovnik area in the Morinj [detention] camp, near Kotor, but they were the lowest level in the chain of command," she said.
She said that it remains to be seen next year to what extent the announcement of new investigations and cases is a deceptive "simulation", or if it represents a shift in approach to prosecuting war crimes in Montenegro.
(Published on BalkanInsight 29. 12. 2016)