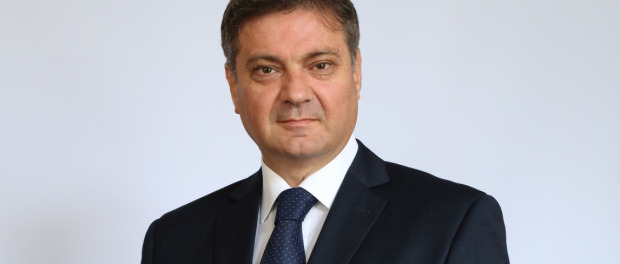 denis-zvizdic4872
In an interview for European Western Balkans Denis Zvizdić, Chairman of the Council of Ministers of Bosnia and Herzegovina, talked about steps and challenges that await BiH on it's EU path after Council for General Affairs of EU accepted BiH's application for membership this month.
EWB: One of the conditions of the EU is the development of regional cooperation. How do you rate the current relations of BiH with neighboring countries? Can political instability affect the economic cooperation?
DZ: I think the regional relations in the Western Balkans are in the ascending line. We, as representatives of BiH, are trying to significantly improve neighborly cooperation and mutual understanding. We are aware, of course, of everything that happened in the past. The past can not be forgotten, but we should build our future on such experiences. The processes of reconciliation are something that is essential and vital for the Western Balkans region. We need courageous actions of  leaders who often have to act against the dominant currents in Western Balkan countries, so the very processes of reconciliation and cooperation could go ahead. From time to time there are a so-called "sparks". Relations can go on a type of an amplitudinal curve, but in the end we are all committed to peace and stability, because we are aware that they are the key factors of economic development and EU road. There are individuals who always raise tensions and make problems with their quite inappropriate rhetoric. We witness this very often, especially before and after some important events, marking of certain anniversaries in the area of BiH or region. But common sense and the need to live in a stable region prevail. The most important message we can send both to domestic and foreign investors, and they represent new jobs, new economic ventures, implementation of numerous projects, is that their investment is completely protected in a real economic sense. This can be achieved only by keeping peace and stability.
Bosna and Herzegovina is primarily committed to the good neighborly relations and the fight against all forms of extremism. What is important to note is that in recent times in BiH there has been almost no incident that could be defined as a form of extremism. We have very good laws in this regard. Our police, intelligence and other agencies also very well perform their function. Regarding this, we will continue to focus on those issues. Of course, we do not need no excesses, no incidents, no warmongering messages. This region needs peace and stability. These are the axioms of general prosperous future. I must say, however, at this time the leaders of the region behave exactly in accordance with these postulates. We have a very high quality of messages from, for example, Mr Plenković (Andrej, leader of the Croat Democratic Union of Croatia), extremely high-quality messages stated daily by the BiH Presidency Chairman Mr Izetbegović  (Bakir), we have a very good and mature messages, especially recently, from Mr Vučić (Aleksandar, Serbian Prime Minister), who always calls for peace, emphasizing respect for the territorial integrity and sovereignty of Bosnia and Herzegovina. This is what the the region needs. Finally we have very decent, good, constructive and promising relations with our immediate neighbors. This is the key issue in Bosnia and Herzegovina, in the region and in the European Union.
Author: Tarik Moćević, EWB Executive Editor for BiH; Published on European Western Balkans, 28.09.2016.