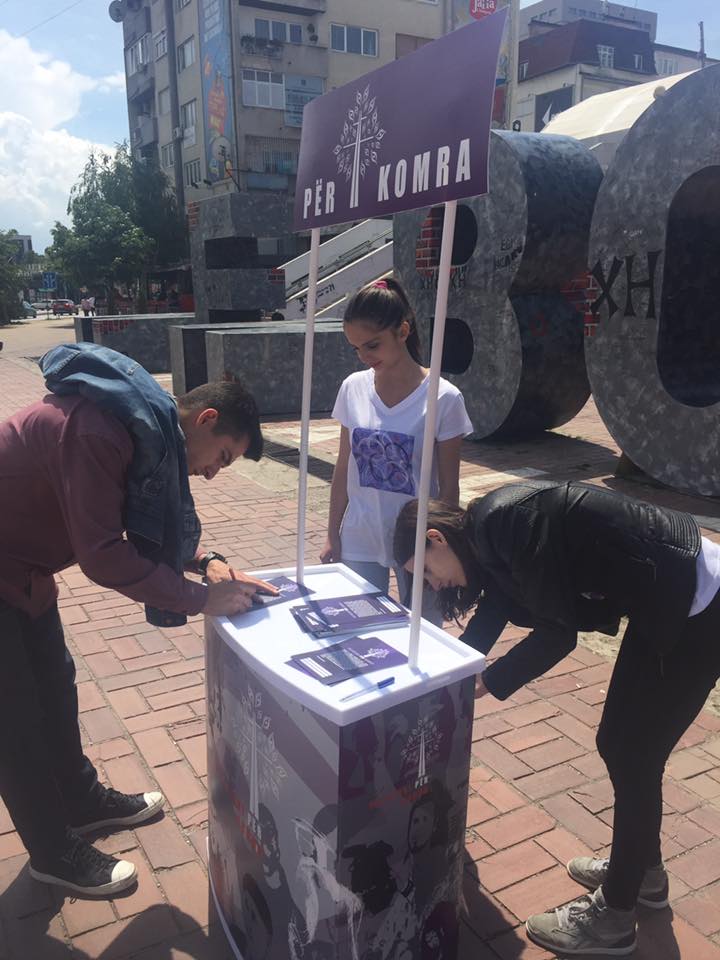 Priština 16.05.2017.
29.11.2017.
The Berlin Process and Reconciliation in the Region, Debate in Pristina    
Debates, Kosova
29 November 2017.
The coalition for RECOM organized a public debate on the role of the Berlin Process on the reconciliation process in Balkans. The event which took place in the Conference Hall of the "Hivzi Sylejmani" municipal library in Pristina started with an opening speech by HLC Kosovo executive director, Mr. Bekim Blakaj who was followed by the speeches of the panel members.
Ana Marjanović Rudan, a RECOM associate expressed her concerns of the issue of reconciliation, namely RECOM is slipping from Balkan states' agendas. She also briefed on the issues that the Berlin Process covers, being rather critical about the narrow space dedicated to transitional justice. Nevertheless, RECOM itself was a discussed topic on the civil society forum organized this year and is foreseen to be discussed on other occasions related to the Berlin Process. This is of a special importance, as reconciliation is crucial for regional security which is covered by the Berlin Process.
Adriatik Kelmendi, as the Kosovar advocate for the RECOM pointed out the importance of having a regional approach towards finding the truth taking the example of two different states having opposing narratives which may lead to future conflicts.
This was also supported by Anita Mitić, the director of Youth Initiative for Human Rights in Belgrade who mentioned the latest research results showing the youth having a higher rate of hate towards their neighbors compared to the older generations living in Serbia. By this, she emphasized the important role that the youth plays in the process of reconciliation and the Berlin Process itself but she expressed her concerns on the lack of Berlin Process' will to focus on reconciliation. The role of youth was also mentioned as an important one by Marigona Shabiu, the director of Youth Initiative for Human Rights in Prishtina. According to her, reconciliation is crucial for the youth of all regional societies' to continue to a peaceful future. She added that the process of reconciliation should be from bottom to top.
The panel concluded with a short summary of the EU's policy framework on support to transitional justice presented by the executive director of HLC Kosovo, Mr. Blakaj who then opened the floor for further discussion where different participants expressed their support and the importance of establishing RECOM. A distinct comment was presented by Mrs. Natasa Kandić, the project coordinator of the RECOM initiative, where she draw parallels between the EU's pressure towards Western Balkan states via ICTY and the potential need for EU pressure for the creation of RECOM, leaving the audience to reflect on the topic from a different perspective.