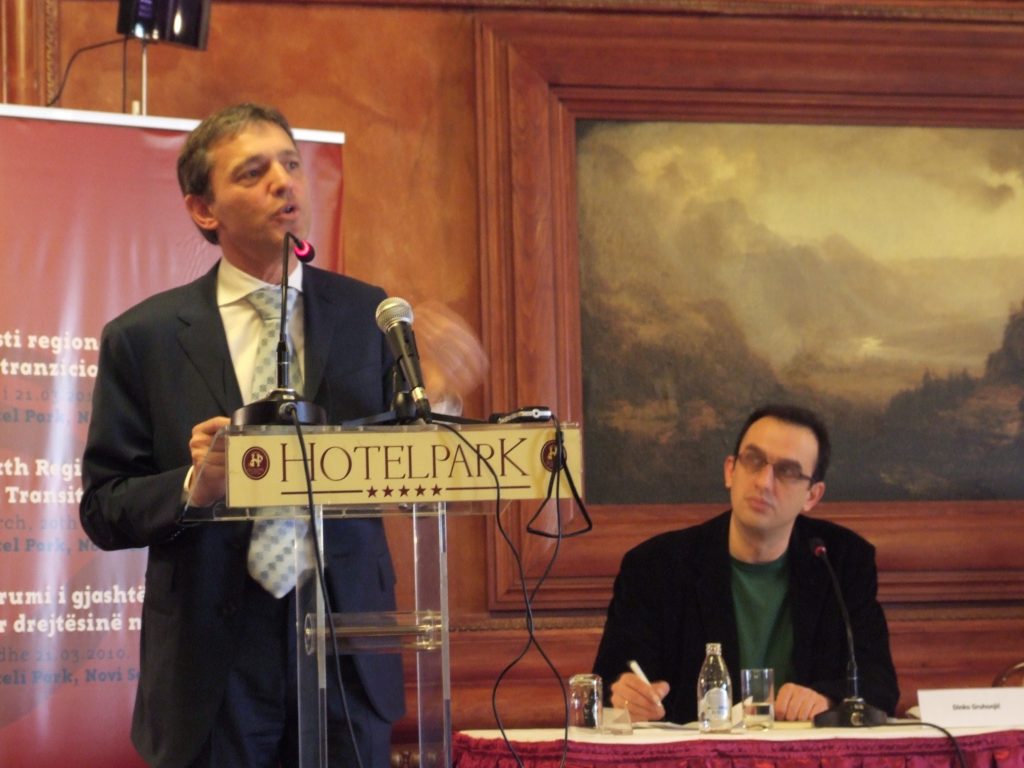 DSCF6195
20.03.2010.
VI regional Forum on Transitional Justice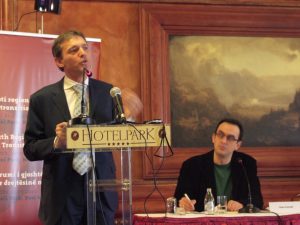 The Sixth Regional Forum, held in Novi Sad, March 20-21, 2010, and organized on behalf of was the Coalition for RECOM by the Independent Journalists' Association of Vojvodina, was attended by about 300 representatives of nongovernmental organizations and individuals from the entire region of former Yugoslavia.
Vincent Degert, Head of the EU Delegation to Serbia, said in his remarks at the opening ceremony that the EU supports the Initiative for RECOM. "Why is this important? In order to prevent historical revisionism and to improve people's capacity to resist political manipulation when it comes to the events from the past. With the help of facts and evidence, the way towards the establishment of a common truth at the regional level can be paved. And finally, regional factors can be encouraged to ground their interpretation of the past on the realities jointly established and accepted beyond any doubt. This is not an easy process. It took 61 years to start getting a glimpse of light in the history books in France and Germany," said Degert. Ana Tomanov Makanova, Deputy Prime Minister of Vojvodina, Serbia, and Zelimir Zilnik, director from Novi Sad also spoke at the opening.
One day before the Forum, the Second Assembly of the Coalition for RECOM was held. The Coalition has more than 750 victims' associations, individuals and non-governmental organizations from the region.
Sixth Regional forum on Transitional Justice – opening speech – Vincent Degert