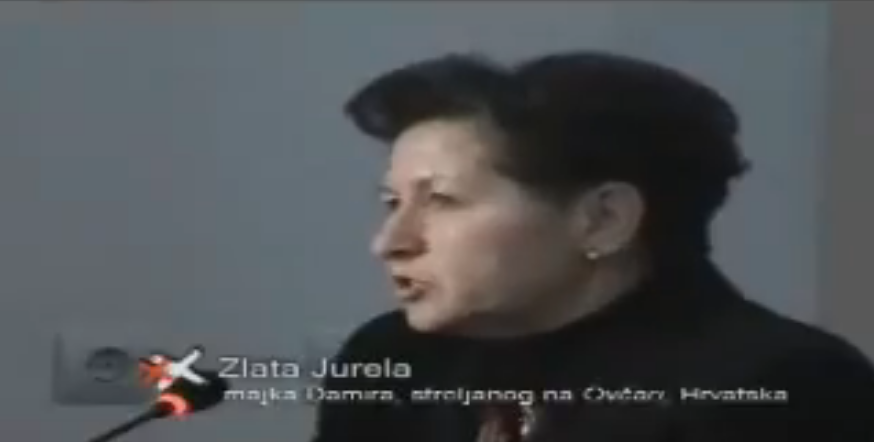 Zlata Jurela's testimony
Zlata Jurela worked during the war in a hospital in Vukovar. She witnessed the kidnapping of the wounded patients from the Vukovar hospital on November 19 and 20, 1991, and testified about it in Belgrade at the trial of the members of the Territorial Defense and paramilitary formation Leva Supoderica. Her son, Damir, who was wounded, was killed by Serbian forces. His body was found in 1998.
Zlata Jurela testified about these events at the Third Regional Forum for Transitional Justice, held in Belgrade on February 11-12, 2008.
 Video recording of this testimony is available in Croatian.