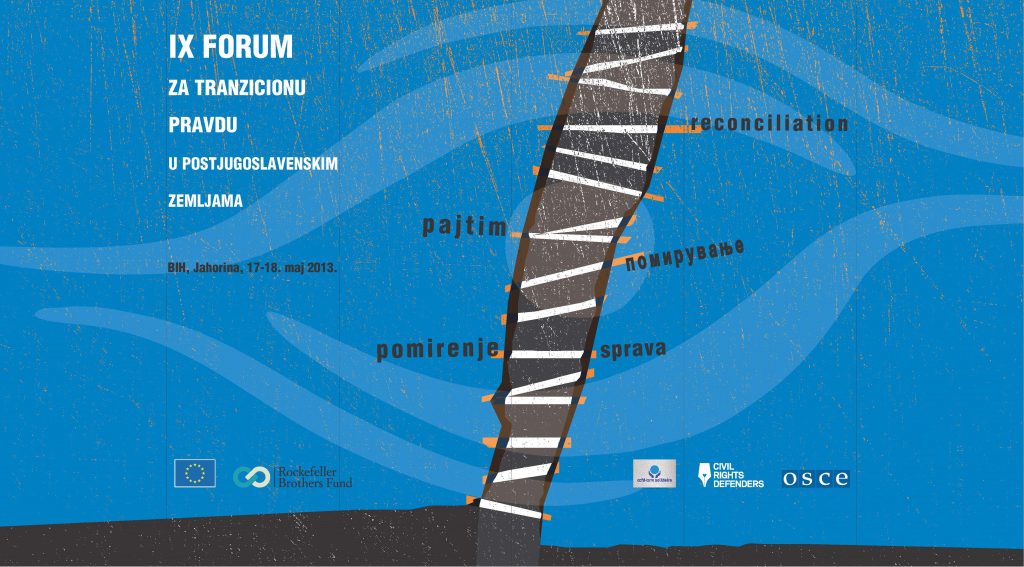 The IX International Forum for Transitional Justice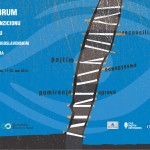 Reconciliation in Post-Yugoslav Countries
The IX International Forum for Transitional Justice, entitled 'Reconciliation in Post-Yugoslav Countries', was held on Mount Jahorina in BH on 17-18 May 2013. The Forum was attended by 220 activists of civil society organizations, including associations of victims, families of missing persons and veterans, artists, members of the academic community and representatives of state institutions of BH and from the region, international institutions and religious communities.
The Forum was opened by Dino Mustafić, public advocate of the RECOM Initiative, and then welcomed and addressed by Željko Komšić, Member of the BH Presidency.
The Forum discussed the results achieved in establishing transitional justice in post-Yugoslav countries, the experience of Northern Ireland, reconciliation from the point of view of states, religious communities, the scientific community, the community of artists and culturologists and civil society organizations, as well as the legacy of the Hague Tribunal in the service of reconciliation.
The Forum featured prominently in the BH media as well as in the region. The Forum was reported in the portals of B92 and E novine in Serbia, the daily Novi list in Croatia, Mladina and Večer in Slovenia and a great many web portals in BH – radiosarajevo.ba, sutra.ba, source.ba, citaj.ba, frontal.ba, the Fena news agency, the Federal television channel, the weekly Dani, the dailies Oslobođenje and Nezavisne, and the regional web portal of the Balkan Investigative Reporting Network (BIRN), the portal of Deutsche Welle, the TV 1 Channel of Montenegro and other media outlets.
The Sixth Assembly of the Coalition for RECOM
The Sixth Assembly of the Coalition for RECOM was held on 17 May 2013 on Mount Jahorina in BH. The Assembly was attended by 80 members of the Coalition for RECOM, including 62 representatives of non-governmental organizations and 18 individuals from Macedonia, BH, Serbia, Croatia, Montenegro, Slovenia and Kosovo. The Assembly adopted a report on the activities of the Coalition for RECOM and its public advocates, but did not adopt the Proposed Minimum Principles for support of the official RECOM (Proposed minimum principles to be respected in establishing RECOM). The delegates concluded that the Coalition should adopt a position on minimum principles after obtaining the opinion of the states on the Proposed RECOM Statute adopted by the Coalition on 26 March 2011.
The OSCE Missions: Transitional Justice Reconciliation Key for Restoring Confidence in South Eastern Europe